Mrs.Bato's kickin' it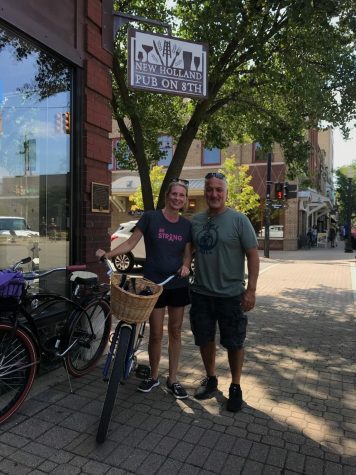 As most of us know and heard the announcement at the beginning of school,  of our favorite office workers Kerry Batistatos was diagnosed with breast cancer. I asked her how much this has affected her and her families life and she told me "being diagnosed with breast cancer has affected my life in almost every way. It has made me realize how precious life is and it can be taken away at any moment. We should never take our health for granted and enjoy life with those we love and do things we love every day. I have changed a lot of ways that I live my life too. For instance, my family no longer uses deodorant with aluminum in it, we use only all natural soaps, shampoos and conditioners. We try to eat more healthy and organically. I try to tell other women and men to do self-examinations because early detection is key with cancer." These are just examples of showing that this doesn't only affect her everyday life, but the loved ones around her. Her children, husband, and parents were all very scared for her.
She was praised at school because no one ever expected this to happen to her out of all people. Mrs. Bato has been going to chemo for a while and stated "I feel like chemotherapy is helping. Unfortunately, it is starting to make me feel sick. I am extremely tired most of the time, but again, I have no other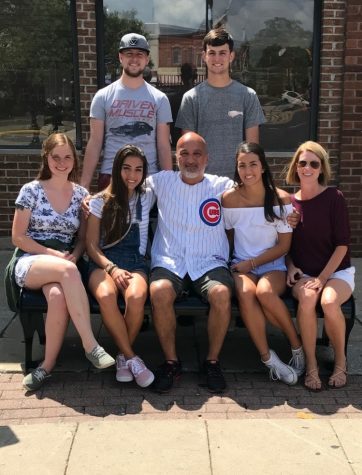 choice. The only way to kill all the cancer cells is to have chemo and you have to kill the good cells too and that can make you very sick." Chemo is dangerous but a great thing to do, it kills off cancer cells but in the process, it kills normal healthy cells at the same time. I would like to imagine that she is going through a very hard time with her schedule and is trying to be at the school to work as much as possible which we are grateful for. She wasn't secretive about it as well, something this serious usually people keep it to themselves for a while to not have others worried but she told: "family right away and told others, like friends and co-workers, shortly after that because I wanted people to know so they could pray for me."
We have to pray and let Mrs. Bato know we are here the whole ride and help her fight her way through the biggest obstacle she will overcome. She has faith and hope and so should we. With her having no history of breast cancer in her family, it shocked her as well with many others! This shows anything can happen and no one should take life for granted no matter what. "I know life isn't very good right now but are you making the best of it?" I asked her, "I think I am making the best of it. I get out when I can, do fun activities with my family when I'm feeling up to it and try to keep a positive attitude and outlook on the situation. I know this will pass and I will feel normal again someday soon. I am looking forward to that day" is what she responded with. We love you Kerry Batistatos!