Have you seen?
Let's welcome our new school nurse and teacher!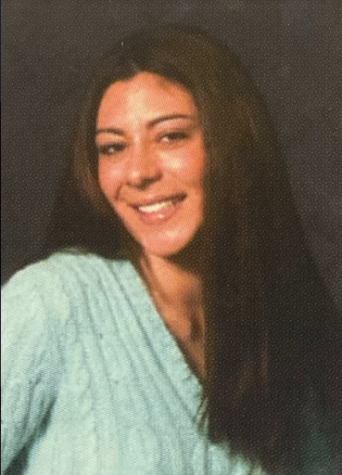 In the school year of 2021-2022, Hobart High School was lucky to receive a new school nurse and teacher. Nurse/ Mrs. Candiano, who is a graduate of Hobart High School, is now the school nurse during the daytime and in the afternoon teaches the new PCC CNA class in the high school. Our CNA class teaches juniors and seniors how to become certified nursing assistants. In this class, students are given hands-on training while learning more about the field. This class allows many opportunities for life beyond high school!

A bit about Mrs. C:

Mrs. Candiano is a graduate of Hobart High and has done sports including basketball and track and field. After graduating High school, Mrs. Candiano attended Indiana University Northwest, to pursue a degree in criminal justice, but later changed paths to go into nursing. I asked what made her switch from criminal justice to nursing and she replied saying "More job security. Nursing was rising at the time and was a good idea". She then attended Ivy tech to finish out her nursing classes. I asked Mrs. C who inspired her to become a nurse and she stated that her mother is a nurse, her grandmother was a nurse, and her two cousins are nurses, so in a way, it ran in her family.

This year is actually Mrs. Candiano's first year ever as a teacher and school nurse. She worked as a nurse in a hospital previously but has never taught before or been a nurse in a school setting. After asking Mrs. C how she felt about her first year of teaching the first CNA program at Hobart high and she replied,

"

"At first teaching was scary, but now I really enjoy it and I think it's fun to teach something that I enjoy talking about and teaching people the path to follow and what I went through, so I'm enjoying it""

— Mrs. Candiano

. I then asked how she felt about working in the nurse's office for half of the day and teaching the other half and her response was "I like that too because I am still able to do hands-on nurses care and able to teach something that I enjoy teaching." 

I feel we are very lucky to have Mrs. Canadiano as our school nurse and as a teacher. Doing anything big for the first time is always scary, but Mrs. C has always shown she knows what to do and how to do it. Teaching the first-time class while being new is also difficult, but the class is succeeding due to her being an amazing teacher. 

Hobart High School, let's welcome Mrs. Candiano! We are happy you are here.