Hobart High to NFL to Hobart High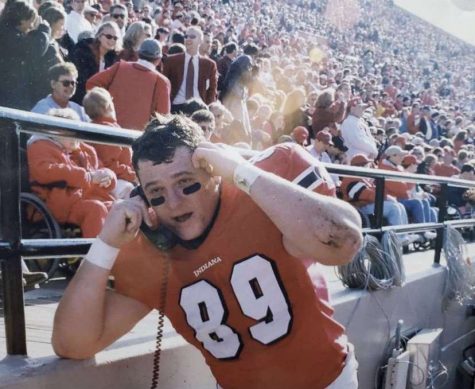 When I first started the interview with Mr. Osika I felt very nervous, but once you start to talk to him and realize that he is just like anyone else, a guy that loves football and loves what he does. I hope I can give him justice with this article and one thing I would like to start with is what he told me at the end. He said the quote he lives by to this day is, "Focus on what you can control today.". With this being said this really resonated with me and how a lot of people really worry about things they can't change; they should try to overcome the things that they can.
With his early life, he showed how much he loves football and cherishes what he does to this day. He talked about how all throughout his life he has always been around football, and he really didn't know what life would be like without it. This really came through with his office and his determination every day. Craig talked about all the life lessons he's learned with sports and why he advocates for them so much. Mr. Osika said, "Sports taught me hard work and determination. As well as teaching me how to work well with others; which I have come to use every day."
We began to talk about his life in the NFL and what it took for him to get there. He talked about how much work he put in to get into the NFL, and he's still grateful for what came with it.  Living in different states/countries but, when that all got taken away it was surreal in a sense. To have all the things you worked for just because someone said you can't do it anymore; has to be tough to get over. He said this was probably one of the most challenging parts of his life. He had to sell his house, switch jobs, and really just find a new him. He said it took some time to come with his whole new life and essentially restart his life. 
He said what came with this was many challenges, and within this new life journey, a new life came into this world. His daughters, he said, are one of the main factors that made him keep going. However, within this interview, you really saw how his family values meant a lot to him. To wrap this whole thing up a lot of things stuck with me when I interviewed him. His determination, willpower, and grit, have really shined through. I will always remember the thing he said to me at the beginning, "Focus on what you can control today.".