Working to Serve
Learning what it takes to be a great Athletic Director!
"I always wanted to do something where I was serving others." Shared by Hobart High School Athletic Director Mike Black. During my interview with him, the topic of working to serve others and the community came up frequently. Today, most Hobart High School students would know him today as the super-involved A.D who is known to be at every sporting event taking pictures and cheering on his athletes, but he has been involved in many parts of the school system. 
Unlike others who knew their passion for working with kids at the start of their college career, Mr. Black actually wanted to go into healthcare. This all changed one summer though when he helped his dad out at a basketball camp in North Carolina. 
"I knew after that camp that I wanted to be a teacher and I wanted to coach basketball… I couldn't imagine doing anything else."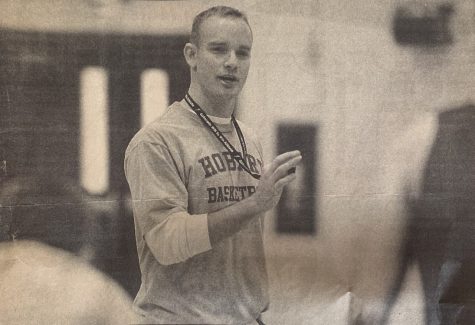 So after that moment Mr. Black changed his major and was on his way to becoming a chemistry teacher and basketball coach.
The college that helped him in this journey was Wabash College where Mr. Black played basketball along with joining the track and cross country team. To him, this ability to play the sports he loved in college made the experience even better and was something he looked for when choosing where to go. He even said that after a campus visit he knew that's where he belonged.  During his time there as well he really enjoyed the small school atmosphere of it all because growing up he moved a lot.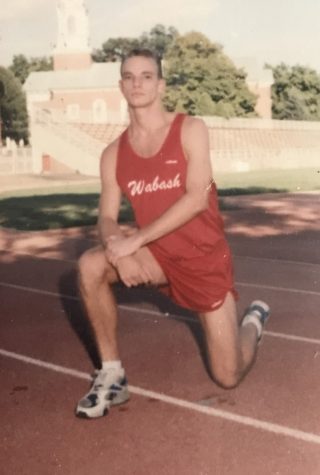 "Being involved in a small school atmosphere…I was in a fraternity and I had great friends for 4 years that are still my friends today… I never got to experience that in high school so going to school there gave me that experience."
Now for his career, Mr. Black had a very interesting career shift from being a chemistry teacher and coach to an athletic director. He describes this experience as an adventure and that he imagined himself being a coach and teacher forever. However, he said the time seemed right when he has the opportunity to become A.D came along he said he wanted to go for it. With his experience with all 3 sports seasons, 1 sport for 10 years and another 2 for 20, he was a good fit. He really wanted to broaden his horizons and experience all the sports Hobart High School had to offer. Even though he would never give up his role as A.D he does miss some aspects of being a teacher and coach. 
"I miss the day-to-day interactions with the students, you really get a chance to know kids when you coach (and teach) them for 4 years… but I still try to stay as connected to our student-athletes now as an A.D."
Also during the interview, I asked what it's like being in charge of such a broad array of sports, and his response was that having a cohesive coaching/athletic staff is key. 
"It takes a village to pull it all off and we have a really good one here." 
He says one of the best parts of this job is being able to see the changing of sports seasons and the adventure that they all bring. When talking about sports he went into his newfound appreciation of sports he didn't experience much when he was younger.
" I have a whole new appreciation for swimming and diving because I never went to a meet before when I was in high school… I was always busy in the winter coaching or scouting so now I love watching wrestling and going to swim meets… going to baseball and softball is great… I just love watching our athletes compete and improve."
Now at Hobart High School, we are seeing a new generation of coaches, all former Brickies, come back and have a career coaching here. When asking Mr. Black his thoughts about this he said, " It's extremely gratifying… it makes me very proud of the people that they are and their dedication to come back and serve the people in their hometown… I coached and taught a lot of them… I love it when those student-athletes come back because I know them and what they're going to do for our student-athletes."
When asking Mr. Black for advice for those who want to work in education I had to ask it for 3 different careers, but he had the same really good advice for all of them and all had that same main idea of working to serve.
"Go for it and have fun keep in mind that you're a teacher first even if your title is coach you're a teacher first and your job is to serve those kids and help them improve and have a great experience it's not to win games and try to keep that perspective of are you helping the kids are they having a good experience are they improving those are the number 1."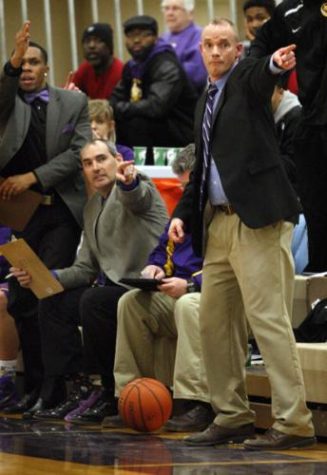 "Same type of advice for teachers: you're there to serve those kids… As a chemistry teacher, I love chemistry and I love doing demonstrations and sharing all the things I find cool but I wasn't teaching chemistry I was teaching these kids and that is what I needed to always remember that I'm here to help them I'm not there to worry about the logistics that teachers get bombarded with always thought that if I'm working as hard as I can for them and doing my job well the rest of the stuff will take care of itself… Overall, just work really hard for those kids."
"
"Ditto for A.D honestly… but really it's all about working with people and trying to help them be their best and as an A.D you need to involve what you would say your stakeholders in decision-making processes… Like when covid happened and we needed to make all sorts of changes with how we practiced I worked with all of the coaches to see what would work and be best for our athletes… Think of it as "we" instead of "me" the best leaders do… we just all have to work towards a common vision.""
— Mike Black
Overall Mr. Black is the type of person whose main goal is to serve others around him and that's the best quality an athletic director can have. He ensures that our athletes are safe, taken care of, and most importantly supported every step of the way. May that be just during their high school career or if they choose to come back to Hobart and serve just like Mr. Black serves his athletic department so well.