Keeping it real with Mrs. Higgason
Get deep into Mrs. Higgasons life.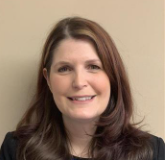 Melissa Higgason is a hardworking teacher at Hobart High School. She teaches chemistry honors and icp which stands for Integrated Chemistry and Physics. Mrs. Higgason has dedicated her time to pass her knowledge to the students of Hobart high, during her tenure She has been a role model to many and truely inspires anyone she teaches. She is very dedicated to her job. She also loves and enjoys spending time with her two dogs. The reason she wanted to get into teaching is because she had very inspiring teachers when she was in school, and she wanted to pay their spirit and knowledge forward to the next generation of students.
Her favorite part of  teaching is helping students experience success. Her teaching methods that she uses ensures that all students can learn, while keeping in mind that not all students learn in the same way or at the same pace. She believes that learning should be interactive. She uses whiteboards, labs, technology, and hands-on activities to help students learn.
Higgason loves working at Hobart high school, and she has such a kind heart. She helps her students out with whatever. If you're having a bad day, she will ask you what's wrong. Her favorite color is purple. Some of her extracurriculars are playing the clarinet. She has a husband and two children. She also has two dogs, Grizzy and Trey. Her son is in highschool and her daughter is in college. "I have a Bachelor's degree in Chemistry and a Master's Degree in Instructional Technology" she says. 
"I love HHS. The students and staff are wonderful. The sense of community and spirit make it a very positive place to work and learn" she says. When she first became a teacher  she wishes she had known that forming positive relationships with students makes it easier for students to learn. Her first day of school superstition is that she will always take a picture. She used to be on a bowling team. She loves walking, especially outside.
This little article was teaching us about Mrs. Higgasons life and what she does. It teaches us how much of an inspiration she is and how great of a person she is. She works hard everyday. She doesn't have a bad bone in her body. Her intentions are always good. Even if she is having a bad day, she would never talk bad to a student.