Wrestle Mania!
Spotlight on Coach Jason Cook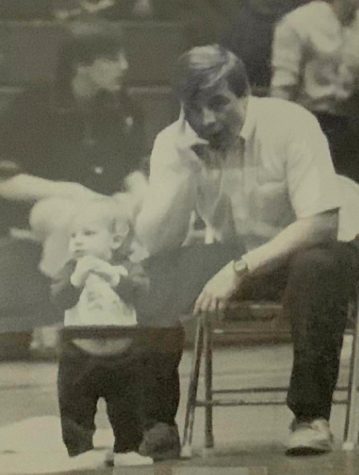 One year old, in the headlock, chubby belly hanging out and a RUN IN interference by mom! Coach Cook the multiple trick pony is definitely not your average plain school teacher, he would absolutely change your outlook on how students view teachers. 
       As the youngest child Cook has had many good influences throughout his life. His parents were both head coaches at Valparaiso High School, he felt like he was always next in line to be on board. Cook has seen the behind the scenes of coaching all throughout his life making it an open door for him and his coaching.
On the side, Cook truly loves reading and writing. He, an English teacher, has many good inspirational words about writing. He professes that he comes from a line of "Smart Jocks" and that is just what he identifies with.
"
If you don't understand things you just keep doing it, you can read a book 20 times and you're going to get a lot smarter each time!
— Coach Cook
Cook also doesn't like to be tied down to just one subject. He says he teaches many things among English and Wrestling Coaching. 
His inspiration is his family and the way they approach life throughout time. The stuff nobody thinks about that deals with his professions he seems that he has seen it all. Although he feels like the youngest one that will always be fourth in line due to his family's accomplishments he is still very confident in his work. 
On the topic of family, Cook is married and only has one baby. Maybe he can recreate the photo of him and his father!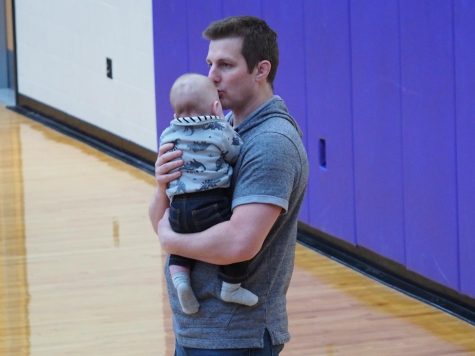 Recent years have been hectic especially with Covid-19 and its many variants going on. He says tournaments were canceled and rescheduling and was just all crazy, but he is still thriving. The wrestling team has been going strong and he even has other coaches he looks up to, aside from family of course. 
Wrestling is more than a career it is a passion and Cook has taken this passion to heart. Keeping it in the family and doing it well! A very interesting person with an overall positive outlook on life and his passions! The "smart jocks" are on the rise and making their title a total accomplishment to achieve.
Any student who has Coach Cook can say that he is a great teacher and coach!