Brickettes Back Again!
The Brickettes Dance team, under the direction of Mrs. Madrigal, looks to make their mark.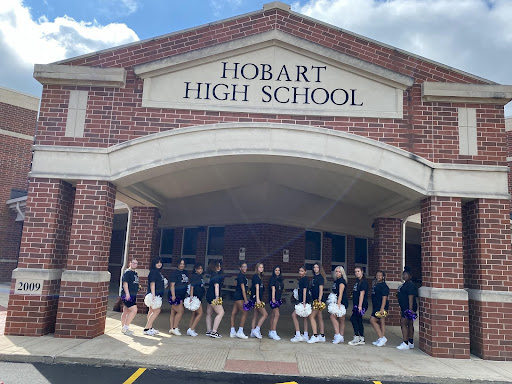 Our team consists of 20 females. We are all learning how to dance, do splits, toe-touches, and kicks. We are currently not taking any new dancers. Open enrollment for the Dance team was in the months of May, August, & September. The next time we will be taking new dancers will be for the next school year.  Look out for call-out meetings, announcements made through our school PA, and flyers posted around the school. We will love to have more dancers join us for the upcoming school year! 
Being in the dance team requires lots of team work & positivity. We have learned organization skills, how to stay organized and positive when something doesn't go our way, and enjoying our company time while working together.  We organized our 1st HOCO parade with the help from our Coach Ms. Madrigal. She provided us with posters, paint, glitter, scissors, etc. We all worked together to make our posters. The day of the HOCO parade, we had so much fun! We walked the streets of Hobart in our Dance uniform that our Coach created and made for us. We all looked very pretty and were all dressed alike. We enjoyed passing out candy, chocolate candy, and bags of chips. 
Our future plans are to work hard with our 8 count dance song so that we can all master the dance and perform at some football and basketball games. This is our 1st year building the Brickette Dance Team, so we haven't had a chance to perform yet. We were working hard to make sure that our first HOCO parade was a success. Now that we have accomplished our first goal, we are excited to work and accomplish our second goal. Our second goal is to practice hard on our 8 count dance, and have it mastered in 2 weeks as a team. 
Leave a Comment