Our School Mom
Mrs. Polizotto is not just a teacher in our building, but an essential part of our community.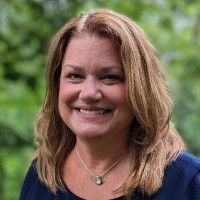 On the first day of school, she starts walking into Mrs. Polizotto's French class. The students are all talking nervously and trying to figure out how this year might be. Mrs. Polizotto goes and greets all of the nervous students with a smile and all of their nerves start to disappear. 
"Hello everyone! Welcome to French I!" Mrs. Polizotto exclaims. 
Mrs. Polizotto is a friendly face that comforts many students at Hobart High School. She teaches French I, II, III, IV, and German II. She wanted to be more involved with her students and sponsor different clubs. The clubs she sponsors are Key Club and French Club.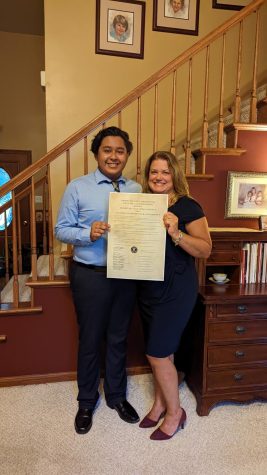 She stated that being a sponsor of these clubs can bring her emotionally closer to her students. She felt that becoming closer to her students could make her a better teacher. Her involvement in our lives has dramatically impacted us. Not only were we able to learn a new language, several people even continued with this new language at the college level. 
Learning a foreign language is quite difficult, but when you can have an emotional connection with your teacher, it makes learning not as difficult. 
Not only is Mrs. Polizotto involved in students' lives, but she also has children of her own. Her daughters are all Hobart High School graduates who have graduated or are attending great universities. She encouraged her daughters to better themselves and do great things for themselves and others. Her daughters are doing impressive things like Mrs. Polizotto; they also know several languages. Francesa and Elana are both learning German, and Nadia is learning French. 
Mrs. Polizotto can speak three languages (English, French, and German), and she is also currently relearning Japanese. After she retires, she also wants to teach herself Italian. 
Not only is she an adventurous person in learning languages, but she is also adventurous with different types of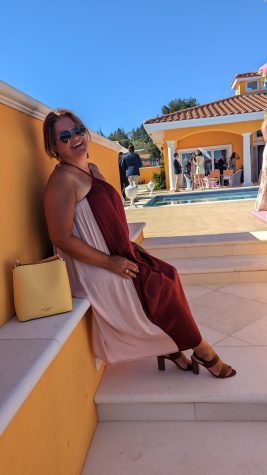 activities. When she is not teaching she is traveling, boating, snorkeling, sailing, and doing much more. She and her daughter Elena went into the Pacific Ocean in Hawaii and went cage diving with sharks. I asked her if she ever wanted to do this again, and she said should try it again. She has traveled to over 15 countries and she wants to continue doing this experience. 
Mrs. Polizotto is not only a teacher in our building but an essential part of our community. She has impacted everyone's lives and changed many people's lives for the better.