Inspired by the Past
Artistic talent inspires newer generations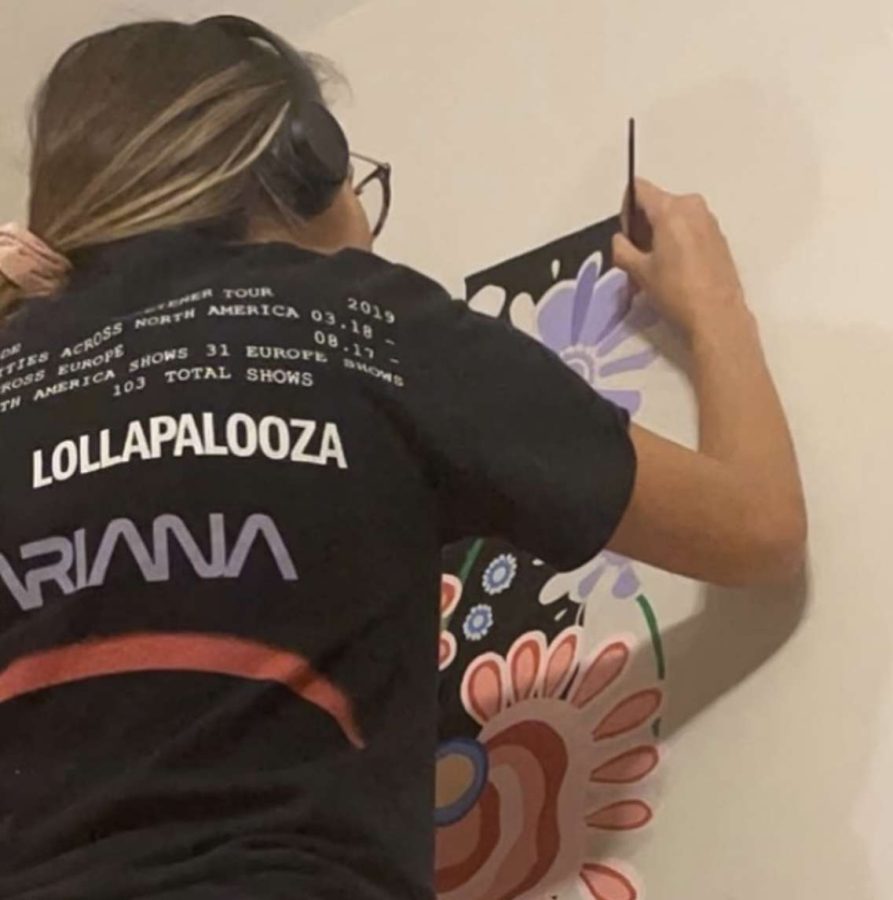 Gianna Rodriguez is an ambitious senior at Hobart High School, trying to fulfill her dreams of someday becoming a muralist. This passion was sparked by her mother, who grew up based in the arts. Gianna's inspiration not only was her mom, but the world she lives in, full of people who have some type of interest in art. 
Gianna has taken many art classes throughout her high school career, causing a huge growth on her artistic skills and intelligence. She is currently enrolled in AP Art and Ceramics but started with Introduction to Art her freshman year. This was only to get her required art credit out of the way, but soon realized it was a great outlet for stress relief and helped enhance her creativity. Gianna then went on to take Advanced Art her sophomore year and Advanced 2D Art her Junior year. Filled with numerous learning experiences, Gianna's artistic ability grew over the years.
"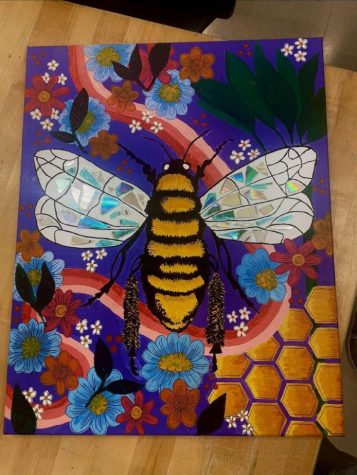 I've been focusing on making pieces that make me feel good, with all these different pops of color.
— Gianna Rodriguez
Gianna says, "I'd say I've grown so much, especially over these past four years of high school. We just did something the other day where we took freshman projects and compared them to senior-year projects that are finished, and the amount of growth that you can see is insane. I mean it's really cool." All of the art classes she has taken are taught by the same teacher: Mrs. Bucheit.
"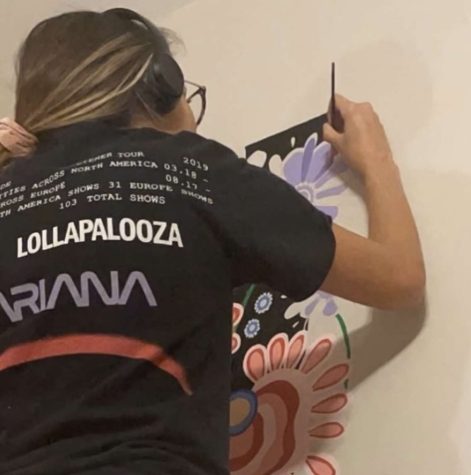 Making art makes me feel like like a whole bunch of different emotions, and I know that sounds cheesy.
— Gianna Rodriguez
Just like Gianna, Bucheit comes from an artistic bloodline. Bucheit grew up on a large farm where there was a creek full of natural clay she would use to make things. This was the moment Bucheit knew she loved making things. Not only did this creek help spark her artistic interest, but also her mom. Her mom was the middle school Art teacher for the school system she went to and both her parents would always make arts and crafts at home. Growing up, she joined Art shows and contests. "That's literally how I grew up, just arts and crafts", Bucheit says. Her inspiration for becoming a teacher also comes from her parents; her mom was an Art teacher as previously stated, and her father was a Business teacher and Drivers Ed. instructor. Bucheit says "It was just in our blood to continue into the education field." 
Bucheit took both her interest in art and teaching to her advantage and now has been teaching art at Hobart High School for the 29th year. She offers a large selection of arts here, including Introduction to 2D art, Introduction to 3D Art, Dual Credit Drawing with Purdue Northwest, Painting, Advanced 2D art, Advanced 3D art, AP 2D art, AP 3D Art, Photography, Ceramics, and Art Lab. Bucheit says that she really loves what she does and that one of her favorite things is "when you get a kid in a class that realizes that they can do something that they had no clue they could do, or even was an available thing. And the glow of 'hey, I made that!' on their face is just so fun." 
She describes herself as "strict but fun" while teaching and Gianna can confirm. Bucheit takes her job very seriously to ensure that her students grasp what they learn, but also wants them to have fun and enjoy creating pieces. Gianna says that Bucheit is a big reason for her artistic improvement: "It shows what a teacher Bucheit is. She is really good at what she does." 
Gianna will pursue her art interest after high school. She recently got accepted into the American Academy of Art to major in illustration. While Bucheit continues to teach at Hobart High School, her knowledge will only continue to help newer generations discover their potential within the art aspect. Bucheit's advice to everyone is to "Always keep learning, never close yourself off to anything new."